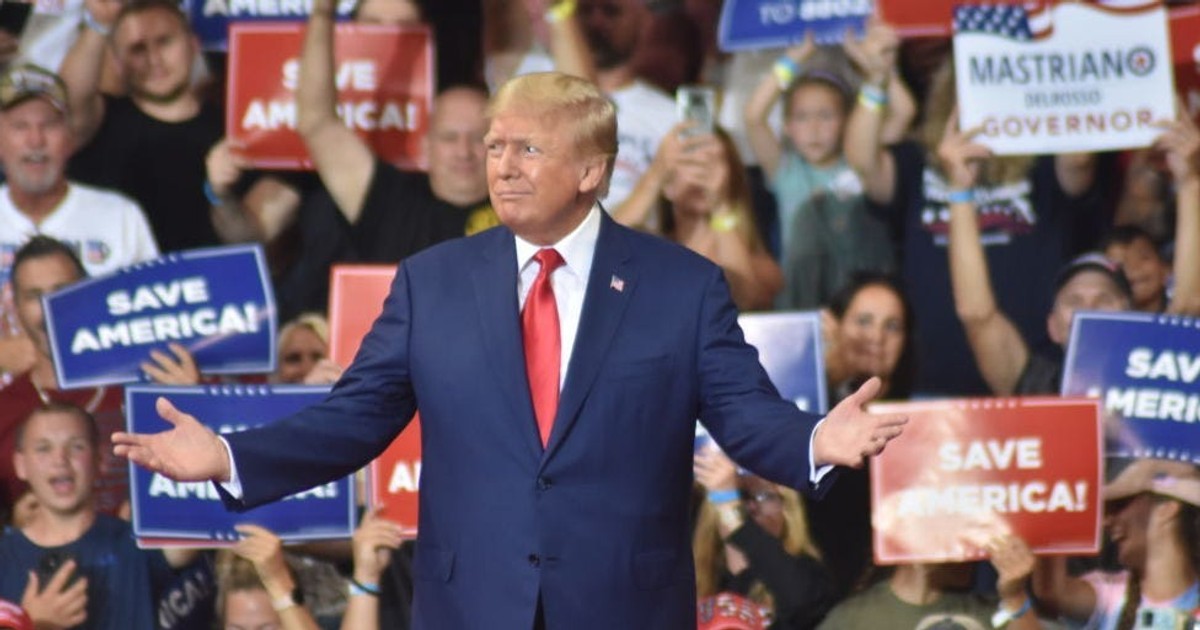 The digital world soars 66% after former President Donald Trump teased a 2024 election campaign at Sunday's rally
At a rally in Florida on Sunday, Trump said of the 2024 presidential election: "I'll probably have to do it again, but stay tuned," according to at the New York Times. Separately, a Axios report said Friday that Trump's team was discussing the launch of his potential 2024 election campaign on Nov. 14.
Digital World is a SPAC that is expected to merge with Trump's Truth social media platform if it receives enough shareholder votes. The the shareholder vote has been postponed until November 22and SPAC could again adjourn the vote until December 8 if it does not receive enough votes later this month.
If SPAC is unable to garner enough shareholder votes to merge with Truth Social, it will be forced to pull out and return the money it raised to its investors.
Digital World has had a tumultuous year, down 66% year-to-date and down nearly 80% from its 52-week high. SPAC suffered primarily due to uncertainty over whether it will be able to complete its merger with Truth Social, and due to Twitter's new ownership.
And if Trump is allowed to return to Twitter, the appeal of an alternative social media platform could lose its luster for both Trump and investors.